LSU hit with probation, recruiting restrictions over NCAA violations involving former football staffer
BATON ROUGE - The NCAA's disciplinary committee handed down punishment to the LSU Football program Thursday regarding recruiting violations that happened back in 2020. The announcement was not related to the widely covered controversy involving LSU Basketball and former hoops coach Will Wade. The infractions instead revolved around a member of the LSU Football coaching staff who was fired last year. LSU football found by NCAA to have a Level II violation for former OL Coach James Cregg Penalties include:One year of probationLimit of official visits to 55 for 2022-23 (self-imposed)Various recruiting restrictions , visits, evals, etc.3 year show-cause for Cregg— Michael Cauble (@Cauble) September 22, 2022Read the full announcement from the NCAA hereThe LSU Athletics department was informed earlier this year that the NCAA was investigating allegations involving the basketball team's recruiting practices and then-head coach Will Wade. Wade was fired shortly afterward, paving the way for LSU to hire Matt McMahon as its new coach.Accusations that Wade was offering money to influence potential basketball recruits were featured in an HBO docuseries that aired in 2020, including a recorded phone call where Wade allegedly discussed making an offer to sign Javonte Smart, a highly coveted high school prospect. Permalink| Comments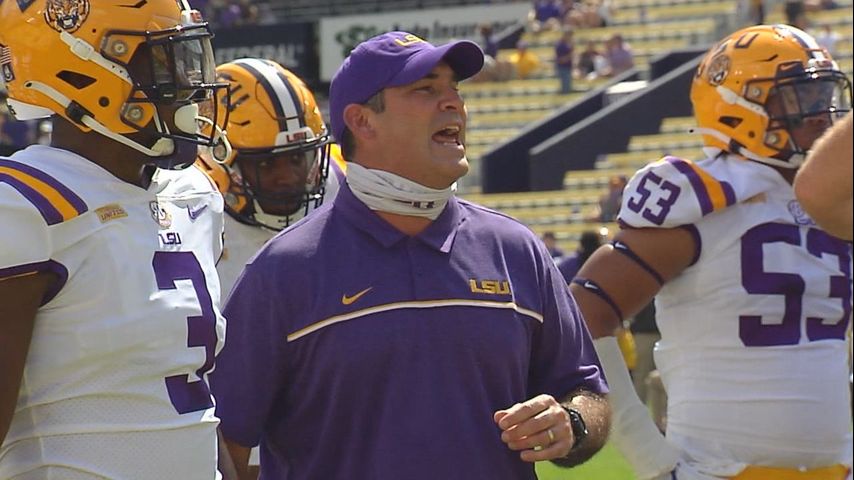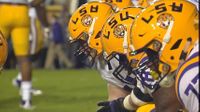 BATON ROUGE - The NCAA's disciplinary committee handed down punishment to the LSU Football program Thursday regarding recruiting violations that happened back in 2020.
The announcement was not related to the widely covered controversy involving LSU Basketball and former hoops coach Will Wade. The infractions instead revolved around a member of the LSU Football coaching staff who was fired last year.
LSU football found by NCAA to have a Level II violation for former OL Coach James Cregg

Penalties include:

One year of probation
Limit of official visits to 55 for 2022-23 (self-imposed)
Various recruiting restrictions , visits, evals, etc.
3 year show-cause for Cregg

— Michael Cauble (@Cauble) September 22, 2022
Read the full announcement from the NCAA here
The LSU Athletics department was informed earlier this year that the NCAA was investigating allegations involving the basketball team's recruiting practices and then-head coach Will Wade. Wade was fired shortly afterward, paving the way for LSU to hire Matt McMahon as its new coach.
Accusations that Wade was offering money to influence potential basketball recruits were featured in an HBO docuseries that aired in 2020, including a recorded phone call where Wade allegedly discussed making an offer to sign Javonte Smart, a highly coveted high school prospect.